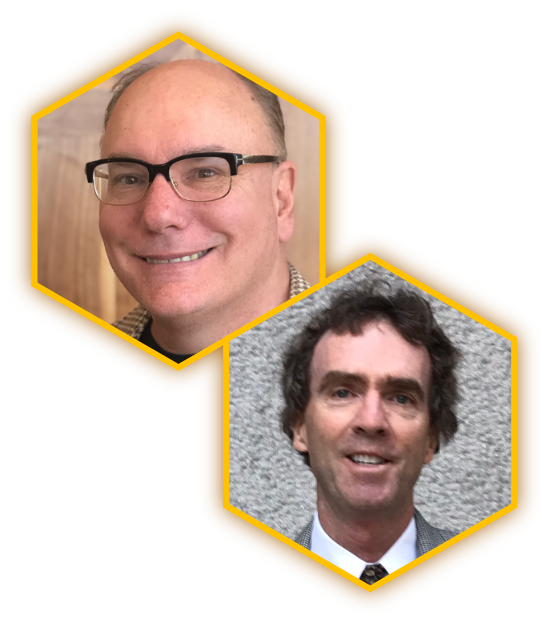 Whiteboard Sessions
Monday, September 27,  2021  | 7:00 am
Tracey Priest
Founder & President of Strategic Marketing Partners
Tracey is a 30- year veteran of the consumer package goods industry rich with experience in both sales and marketing.  In his early career, Tracey held several sales positions at blue chip companies such as Quaker Oats and Tropicana advancing to senior executive sales roles of brands which included driving national broker networks.  Tracey then made the switch from carrying a bag to leading marketing initiatives with Bayer Consumer Products driving their One-A-Day, Alka-Seltzer, and Bayer Aspirin brands.   Within this role, Tracey's leadership drove the execution of account specific programs increasing both market share and sales with large retailers in all classes of trade (Mass, Food, Drug, Club, and Natural).  In one of his last positions held on the manufacturing side, Tracey led a marketing team that developed a proprietary private label brand of baby diapers for the world's largest retailer.
Fast forward, for more than a decade Tracey has owned and operated his own marketing, sales and trade marketing consulting firm working with some of the most established CPG companies such as Johnson & Johnson and Pfizer. He asl blazed the trails for some well-known emerging brands such as Limitless Brew Coffee, Smarty Pants Vitamins and Koia to name a few.  Tracey has utilized his sales expertise and marketing experience to assist his clients in increasing distribution, brand awareness and sales through innovative sales, trade, and marketing strategies.  Tracey has personally helped drive distribution at almost every retailer in the natural, Food, Drug, Mass, Club, Specialty, and Trial Building retail channels through the connections he has developed over the years.
Tracey is an entrepreneur at heart and has a passion for helping small and emerging brands. He enjoys being a coach and mentor for CPG brands ensuring the long and winding road of bringing a brand to retail is a safe and prosperous one.
Bruce Montgomery
Managing Partner, RBJ Growth Ventures & Senior Consumer Healthcare Advisor, Bourne Partners Strategic Capital
Bruce is currently the Managing Partner for RBJ Growth Ventures- a boutique consulting firm that helps small/emerging /challenger brands fine tune their approaches to going to market.  Through this work, Bruce co-founded the Road 2 Retail series which offers counsel and insight to emerging brands with specific approaches on how to best grow and expand their business.  He also currently serves as Senior Consumer Healthcare Advisor to Bourne Partners Strategic Capital providing insight with regard to investments and acquisitions in the consumer health and wellness space.
Prior experience includes serving as the General Manager of East Coast operations for Customer Marketing Group (CMG).  CMG is an analytics firm focused on helping consumer packaged goods (CPG) companies optimize their go to market strategies with the major retailers in the USA.  This includes optimizing trade spending, pricing, and distribution.  Bruce has spent the majority of his career in the healthcare space, initially rising through the brand management ranks at Bayer Consumer Care and later running most of the commercial operations (sales, marketing, business development, and new product development) functions at Fleet Laboratories.  He was part of the Executive Team that led the successful sale of Fleet Laboratories to private equity in 2014.  Bruce also served in the position of SVP-North American Sales & Marketing for MZB USA- a vertically integrated coffee company operating in the branded, store brand, and food service segments of the category.
Bruce holds a B.A. degree in Economics from Denison University and an MBA from the University of Notre Dame.
Outside of work, Bruce is past Board Chair of Hospitality House of Charlotte, past member of Consumer Healthcare Products Association (CHPA) committees, co-founder of the Blue Ridge Lacrosse Club, co-founder of the Andrew Daniels Fish Stewardship Foundation (Muskoka Region, Ontario, Canada), and is currently a fellow to the Mendoza College of Business at Notre Dame.
How Emerging/Challenger Brands and Retailers can Effectively Work Together
Olly, Harry's, Dollar Shave Club, Koia plant-based beverages are on the list of brands that were small not too long ago that are now extensive and impressive. But how can the emerging/challenger brands effectively approach and work with a retailer?
What do these brands need to do to demonstrate they are ready for retail?
How can a retailer know which brands are truly ready to work with them?
What can a retailer do to become a retailer of choice for these emerging brands?
How can emerging/challenger brands and established brands both contribute to a successful merchandising strategy for a retailer?
How can these brands and retailers work together to best serve their mutual consumer? Hint: both parties will need to be flexible!
Please join us for a lively discussion on approaches to working relationships between these emerging brands and retailers.