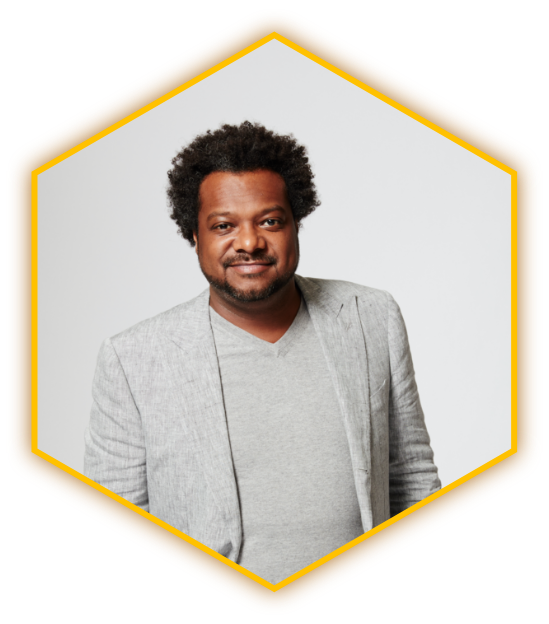 Opening Remarks & General Session
Monday, September 27, 2021  |  8:30am
Bonin Bough
Marketing Guru, Investor & Author
Bonin Bough is one of the foremost-awarded marketing executives in the world, the host of CNBC's Cleveland Hustles, and the author of Txt Me (646) 759-1837.
As one of the youngest-c-suite executives at a Fortune 50 Company, he has worked for billion-dollar CPG brands including Mondelez and PepsiCo before starting Bonin Ventures – a growth accelerator that helps businesses of all shapes and sizes achieve revenue growth faster than they ever believed possible.
Bonin has been responsible for some of the most successful organization transformations, and the rapid growth of some of the world's most-loved billion-dollar brands including Oreo, Cadbury's, Pepsi, Gatorade, and Frito-Lay. Most recently, as the Chief Growth Officer of SheaMoisture, he helped grow the business by close to 50% in 12 months leading to the company being acquired by Unilever for close to $1 billion dollars.
Found consistently at the forefront of thinking and execution in innovation, Bonin is recognized as one of the business' hottest rising stars and one of the industry's top mobile marketers. He has been inducted into the Advertising Hall of Achievement. He can also be found in lists such as Fortune's "40 under 40", Fast Company's 100 Most Creative People in Business, Ebony's Power 100, and The Internationalist's Internationalists of the Year.
Hackonomy 2.0: Combatting Crisis – Growth in a Post-COVID19 World
Hackonomy 2.0 is a next-level online interactive presentation that demonstrates how to maintain business growth in a post-pandemic world. Although it might sound counter-intuitive, Bonin Bough will show that the only way to combat the economic impact of the recent COVID-19 crisis is to create value by breaking things. Whether it's breaking from tradition, process, or simply "the way we've always done things" this presentation will provide tried-and-tested models that enable audiences to keep their company on a growth trajectory during this challenging time.